Open In Oneness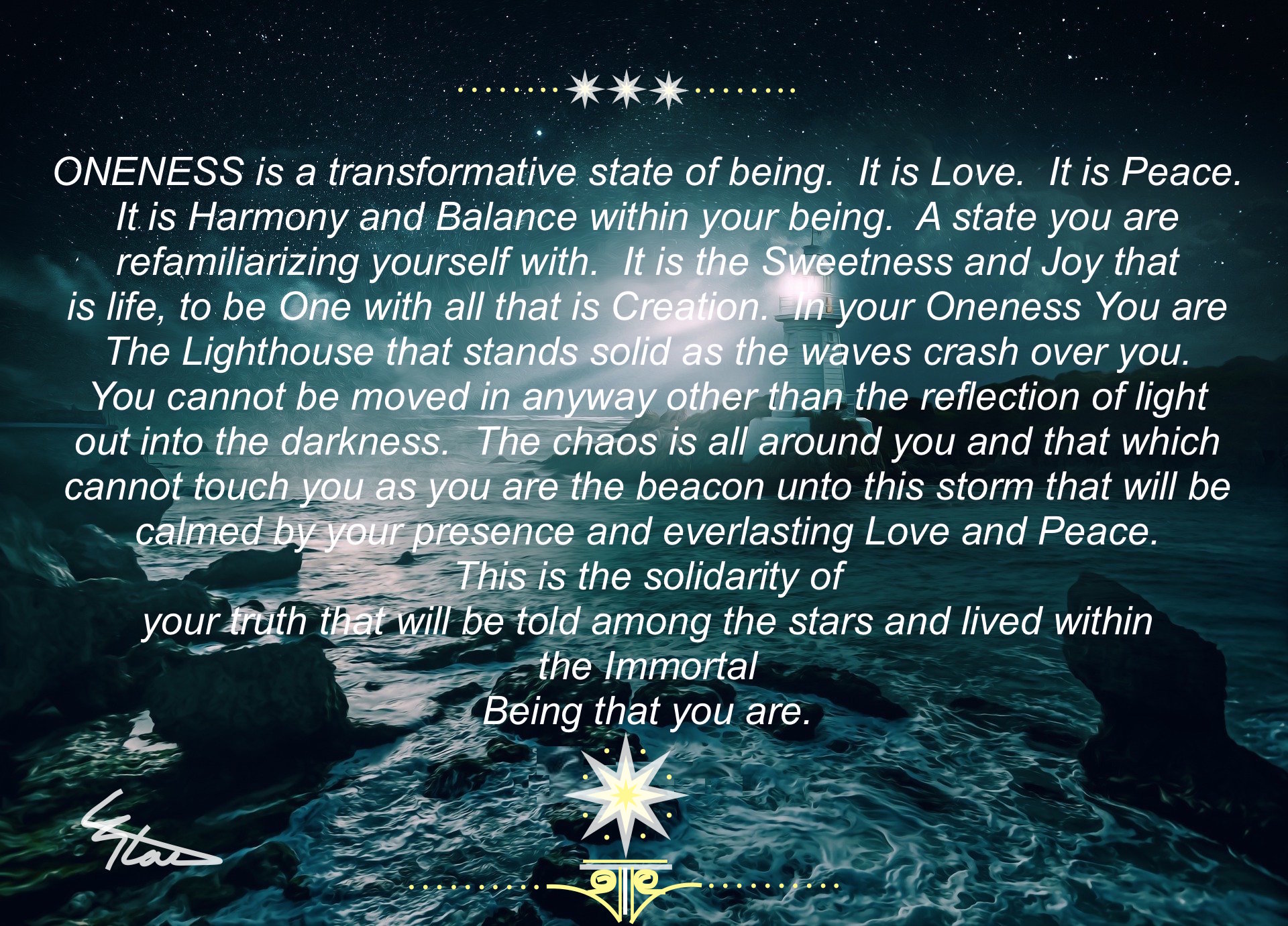 A very big clearing of so much Karma has indeed occurred! Oneness is calling you forward! Think of it as your inner Stargate opening wide up to be, to receive and to express in the most beautiful way!
The quote came through 3 years ago today. I love the synchronicities of this journey, it is fascinating and a bit fantastical, however, it (the quote) called for a light code to be placed on it NOW as it was previously not ready for the light code or rune as I like to call those that come with a quote or affirmation. Here we go pairing it up with 'Open in Oneness'! Breath it into your heart Brothers and Sisters! The Time is NOW!
'Open in Oneness' carries the numerical coding 77!
LOVE, LOVE, LOVE, ChriStar